Belmont Abbey is a Catholic Monastery located in North Carolina. The monks at the Abbey follow the Rule of Saint Benedict. Click here for more information.
Jesus is Lord! The Catholic Charismatic Center on the WWW; Serving the members of the Charismatic Renewal in the Roman Catholic Church. Includes Articles, Meditations, Testimonies, The Baptism in the Holy Spirit, ..also see Father Emiliano Tardif: A Profile in Mercy.

Catholic Mothers Internet Connection
A meeting place for Roman Catholic moms to discuss relevant issues. Maria Hernandez serves as Maintainer.

Catholic Peace Officers Association Home Page.

A Catholic fellowship organization for Police Officers, their familiesand friends of Law Enforcement

Catholics United for Life
We are a nationwide organization with branches in a number of cities. We come together to pray and give witness for the protection of all preborn humans. Members of our Southeast Michigan branch meet weekly in front of several abortion clinics and pray the Rosary....

Knanaya Catholic Community
This is the home page of the Knanaya Catholic Community, originating from India, which has spread around the world. The Holy See, at the beginning of this century, took note of the affliction of this community and their challenges; on August 29, 1911,Pope (St.) Pius X issued a Papal Decree...

Knights of Columbus
St. Pius X Council: We believe what the Catholic Church teaches through the magisterium of the pope and bishops.

Les Augustins de l'Assomption.

.
Jeux de panneaux accueil du site Assomption France: Presentation of the activities and specificities within the Roman Catholic Chuch of the Congregation of the Augustinians of the Assumption.

Opus Dei.
Opus Dei - Latin for "Work of God", a personal prelature of the Catholic Church. "God is calling you to serve him in and from the ordinary, material, and secular activities of human life." Blessed Josemaria Escriva, founder of Opus Dei, from Conversations with Msgr. Escriva.
Opus Dei By Kathleen Howley
...Catholics who believe and accept the full teachings of the Catholic Church are labeled "Conservative" or "orthodox," while dissenting members who support, say, only two out of every 10 teachings -- on a good day -- are just called plain, old "Catholic.

SOLT


.
SOLT, Society of Our Lady of the Most Holy Trinity, is a religious community... SOLT's goal is that all people will experience the peace of living their lives in union with the Trinity through the discipleship of Jesus and Mary.

St. Paschal Baylon's Young Adult Community Home page
For Catholic young adults & info for/about Catholics & Catholicism.

The Young Saints Club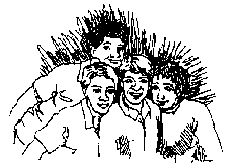 The Young Saints Club- a source of stories, teachings, and puzzles to help young people to grow in their Catholic faith. Maintained by Bruce Hart.